Class Schedule 2018-2019
Room A220
Block 1 Block 2 Block 3 Block 4
Even Days: Teacher English 12 English 10 English 10
Prep
Odd Days: English 12 English 12 English 12 PLC Prep
Parents: There is a new website for accessing your child's grades. Please check with your Academy secretary to get the login information.
Home Access Center (where kids and parents check grades)
https://hac40.esp.k12.ar.us/
Important Dates:
10th and 11th grade student yearbook pictures will be taken in the library
on Friday,
September 21st
October 17- College Fair @ Arkansas State University
October 18- Parent Conferences; Early Release from school
October 19- Teacher Training- No Classes
October 27-ACT-Talk to your counselor for more information.
Homecoming! The 2018 JHS HOCO Theme is OUTER SPACE:
" To Boldly Go Where No CANE has Gone Before".
The schedule is as follows:
On Monday, October 15th, there is a Pep Rally @ 10AM
On Tuesday, October 16th, we will have a parade @ 3:30PM
On Wednesday, October 17th, there will be a Powder Puff Game & Food Drive @ 6:30PM
On Friday, October 19th, we will have our homecoming game followed by a dance
Jonesboro Public Library is offering a Mock ACT for free! Check with the library at:
www.libraryinjonesboro.org for more details.
---
Make sure that you are checking Google Classroom for assignments.

Powered by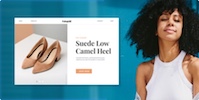 Create your own unique website with customizable templates.