Week of Sept. 24-28
T:Chapter 7, "TEWWG". Discussion of a narrative in class.
Th: Use dialectical journals to show comprehension of reading as we take on excerpts of Chapters 8-9.

We will review characterization and how each of the characters adds to the plot of the story.

Week of Sept 17-21
M: Mr. Cross, Mrs. Williams, and Mr. Copenhaver will be in class to go over options and opportunities for Seniors. Please do not be late, this is very important information.
W: Return to "TEWWG". We will read Chapter 4 out loud in class and discuss some of the "I Wonder" quotes from the chapter. Students will identify 10 quotes and share their thoughts about each. We will have a Target Mastery Check over Lit. Devices.
F: Continue to read. Cover a condensed version of Chapters 5-6.

Sept 10-14
T: Literary Device review as a group. Alliteration (we have already worked on this one, but it is a good skill to review), metaphor, simile, personification.
Independent work:
Continue with Chapter 2 of "Their Eyes". We will work on a graphic organizer as we read, looking for and noting literary devices. Dialectical Journals will be introduced and used.
TH: More Literary Device review as a group. Foreshadowing, mood, setting, symbol. Dialectical journals will be used to document findings from the reading.

Week of Sept. 4-7
No School Sept. 3.
W:Reading Diagnostic through SRI. Literary Terms Diagnostic.
F: Begin "Their Eyes Were Watching God". Access to the story will be online through the Cane Library. Literary Terms Diagnostic. Review of terms and practice.

Week of August 27-31
M: We will introduce "Storm Warnings" and "Girl", both pieces of poetry. Work on reviewing inferences and introducing Alliteration.
W: Continue to break down the poetry from Monday.
F:Discussion of Harlem Ren. "Mother to Son" and "Theme for English B" by Langston Hughes. Identify and label the main idea, as well as support from the text.

Week of August 20-24
Tuesday-We will participate in a writing screener. Data from this will be used to help me understand issues or areas we can focus on for grammar practice.
Focus standard will be:
RL.11-12.1
Cite strong and thorough textual evidence to support analysis of what the text says explicitly as well as inferences drawn from the text, including determining where the text leaves matters uncertain.
We have worked on this a little bit, but there will be a target check at the end of this week.

Thursday- We will assess (it will not be a test) whether or not each student has mastered the Focus standard. Memorizing the standard is NOT what you need. I need you to show me that you can identify and explain. We will use the "Smartphone Zombie" article.

After our assessment, we will work on annotation for a specific purpose. This will lead us into poetry for next week.

Our focus text this quarter is Their Eyes Were Watching God by Zora Neale Hurston.
Week of August 13-
Monday: Meet and greet. Discussion of procedures, rules, expectations, background. Senior Class meetings will also occur in the PAC with the Academy Principals this week.
Writing: Students will write on day one.
Wednesday: Annotation review and practice. Whole group, individual work.
Friday: Completion of what we started Wednesday. Also, we did have a large group out due to the AP Celebration being held. Article "10 Things You Need to Know to be Successful" was handed out. Students should have read the article and annotated it based on the following: What is the most important thing you need to know in each section. Students should show annotation by underlining, highlighting, or making note on the side of each section.
Remember, annotation is not making pretty marks or underlining whatever you see. Look for the content that is the most important to you, the reader.

When schedule changes happen...and they do...we will adjust. That might mean that a plan I originally posted will be moved to a subsequent day.

Welcome back to school.
Supply List: Notebook or Binder with paper
Pen or Pencil
Dear Students and Parents/Guardians,
This is a big year. Graduation will be here before you know it. A few important pieces of information:
Student assignments will be posted on our Google Classroom site. All students will be given the appropriate classroom code once we get computers handed out. I will post general updates here, but specific work and necessary texts will be supplied there.

Failure is not going to be an option. If a student does not meet mastery of the content/skill, they will be required to attend Seminar with me until they do master that skill. If a student does not attend Seminar, they will be referred to the academy principal.

Please keep up with your work. I do not give a great deal of homework, but you are expected to turn the work we do in to the box. I cannot grade what is not turned in.

We are going to work in class. That means that phones need to be put down, videos turned off, and students tuned in. I understand that there are occasional emergencies or problems. Please either talk to me or email me when these occur. We can work together to figure out a solution. **If I don't know there is a problem, I cannot work toward a solution.**

Several of my classes this year will be co-taught with a Learning Specialist. This instructor is available to help provide different methods of instruction and assistance.

I am excited to work with all of you during this last year at The Academies at Jonesboro High School.
Faith Reeves
Powered by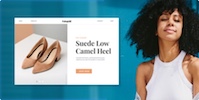 Create your own unique website with customizable templates.