Great Job to our Sophomores on the ACT ASPIRE test. Our kids worked hard and stayed with it, even when the test became long and boring.

April 23-27
We will continue work this week on creating rough draft. Our essay topic is, "Why is it so difficult to do the opposite of what society expects?" Students are self-selecting their sources and information.
We will continue to discuss why it is important to validate sources and review where information comes from.

Remember to use the ACE format! A link is on Google Classroom if you need to review or refresh.

Peer editing and review will be a part of this assignment.

Powered by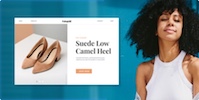 Create your own unique website with customizable templates.